Looking for a more accurate, efficient way to schedule, roster and manage your calendar?
It's time to say goodbye to those scheduling, rostering and calendar management nightmares. With multiple calendar views, automatic updating of schedules, mathematical optimisation and a mobile app, it's never been easier.
Multiple views & automatic updates for your schedule
Save time, confusion and avoid making mistakes. Your schedule will automatically update upon assignment by recruiters or acceptance of invitations.
View these updates in multiple views, either by day, week or month. With the mobile application, your candidates will also gain a full view of their schedules and manage availability.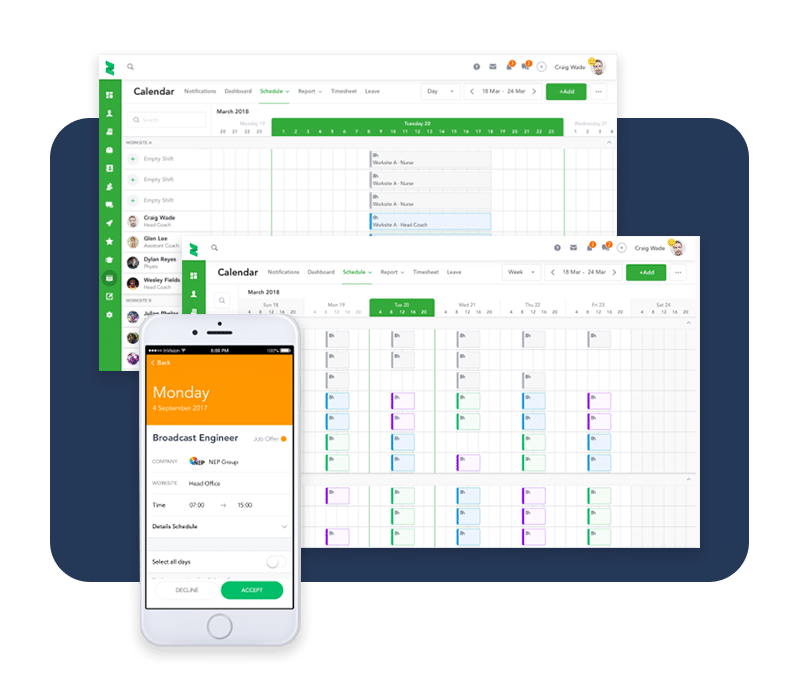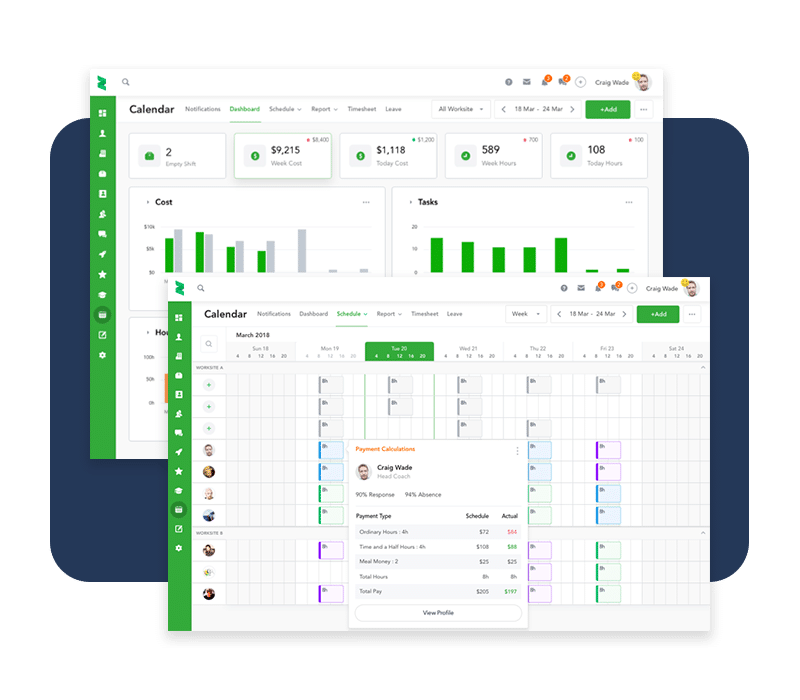 Get a complete view of team member cost
With award interpretation integration, understanding your team member costs is easy.
You can view scheduled vs actual cost at any time, to provide an up to date, accurate view of your staffing costs.
Keep track of schedules and attendance with up-to-the-minute notifications
Stay up to date with all schedules, changes and employee movements. Up-to-the-minute notifications enable timely management of attendance, absence and service levels.
With a visual view of coverage, cost and hours on your Calendar dashboard, interpreting and understanding your scheduling requirements is simple.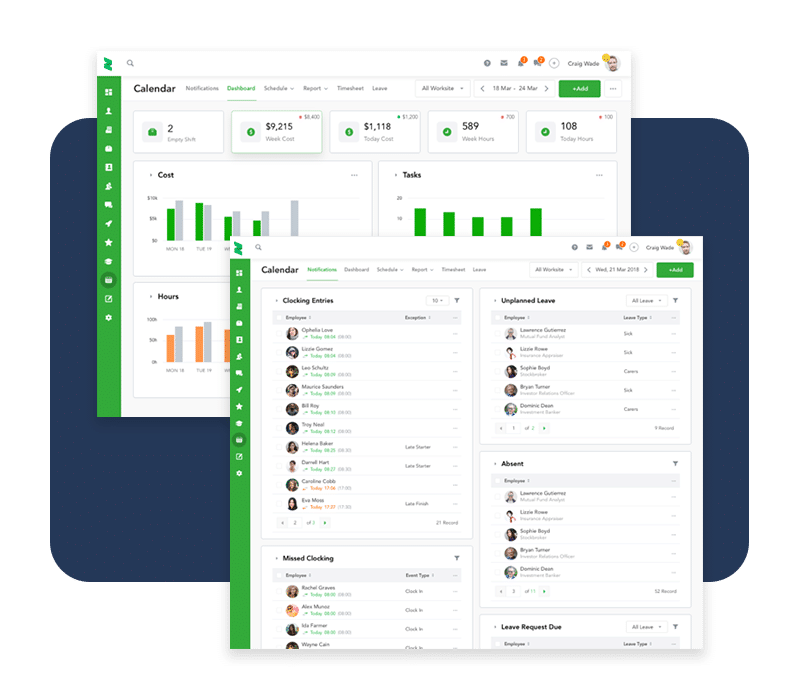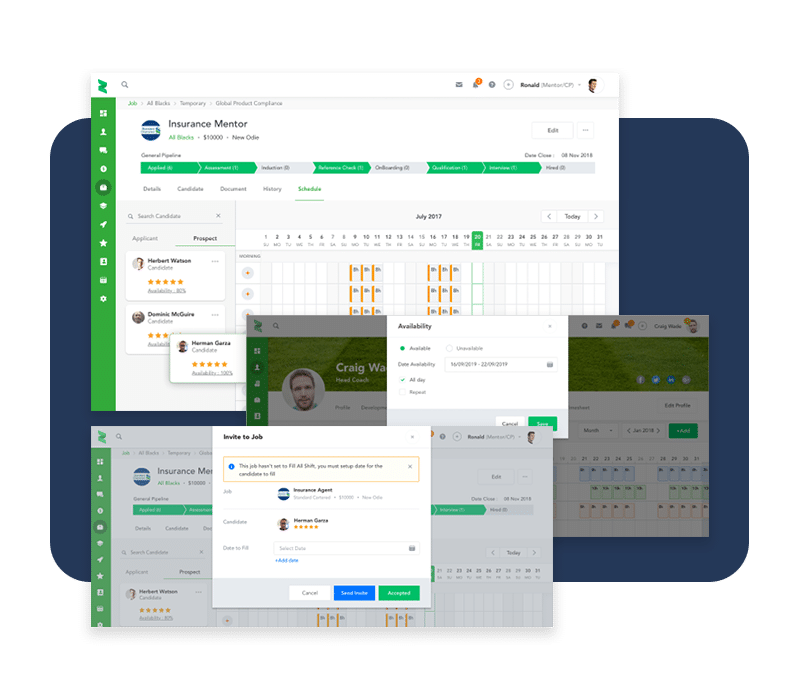 Easily fill each shift with the right staff to meet requirements
Ensure you consistently fill the requirements for each shift by searching the database for qualified and available team members. Simply set the boxes that need to be ticked, and Recruit Complete will take care of the rest.
Then, simply invite one or more team members to fill the requirement, with notifications to keep you up to date with their responses.
Enable high performance with optimised rosters
Give your team the best chance of success. Optimised rosters ensure you always have the right people working to achieve desired outcomes, and none that you don't.
Simply set the shift requirements and let sophisticated algorithms take care of the rest to generate your schedule.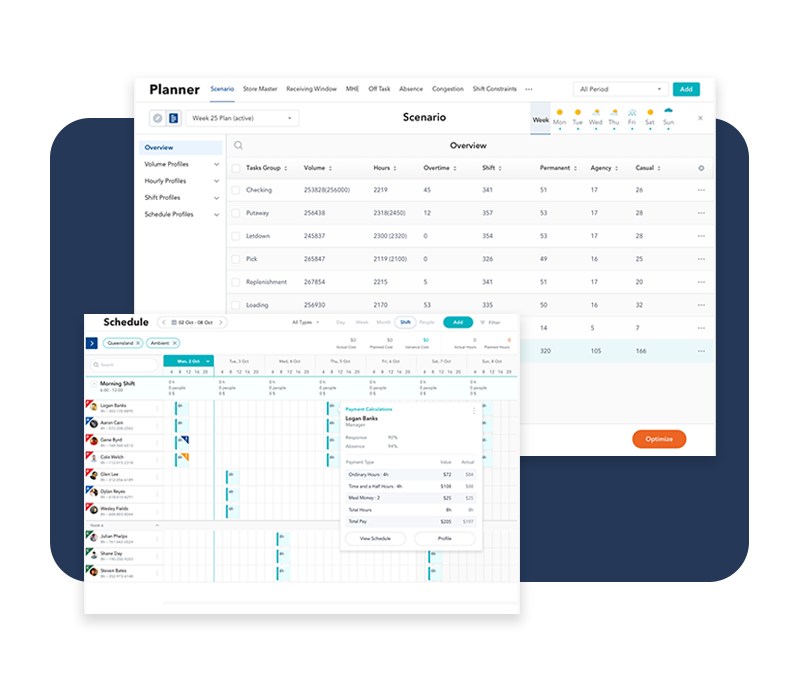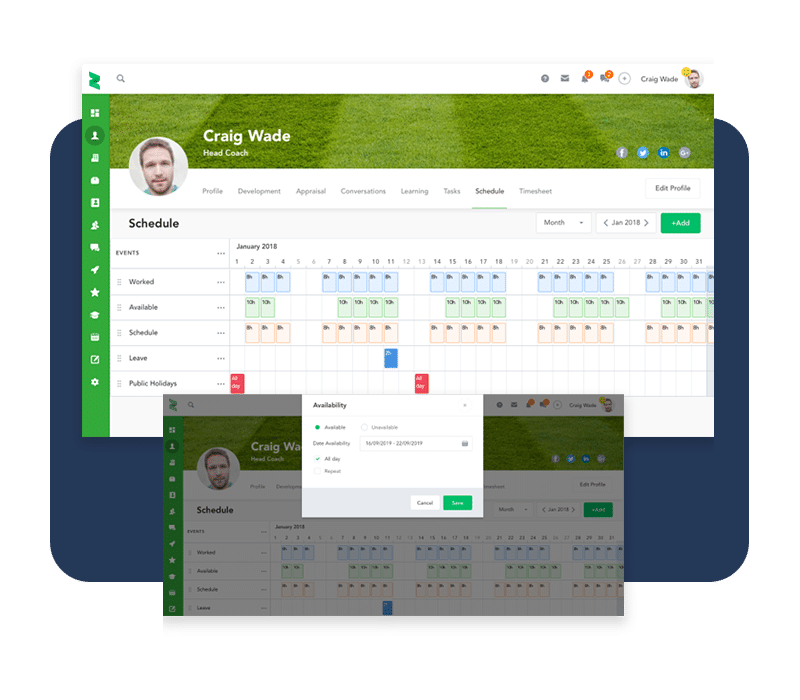 A full view of your team's availability
Take the hard work out of rostering and scheduling.
The Team Member Portal allows you to easily view all profiles, availability, leave requests and schedules to provide a full view of your team and talent pool.
Comprehensive leave management
Keep a clear understanding of all workplace absences and leave requests within your schedule.
Drill down to view trends including planned vs unplanned leave by month or day, and individual employee absences. Use this information to your advantage by enabling more efficient planning, with easy to access historical data to guide scheduling and management decisions.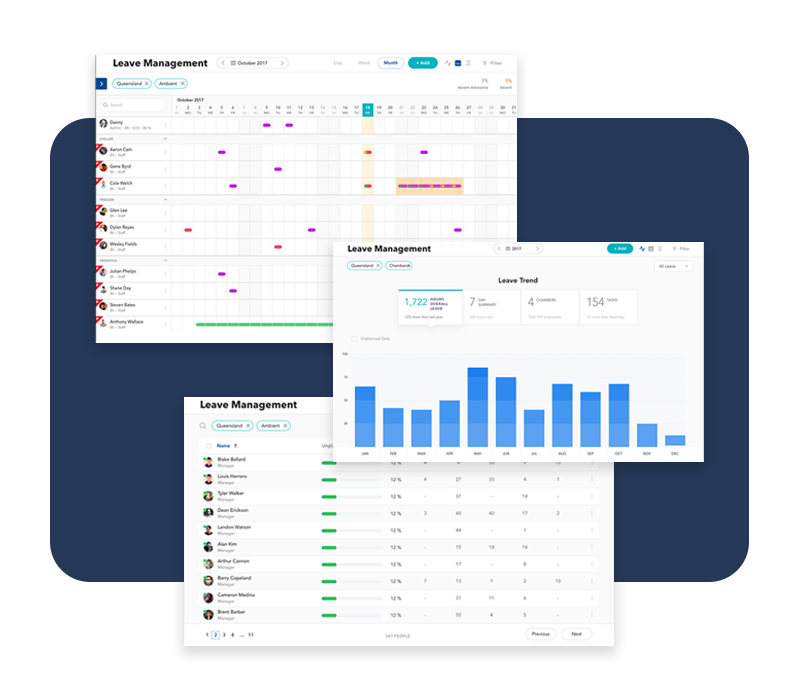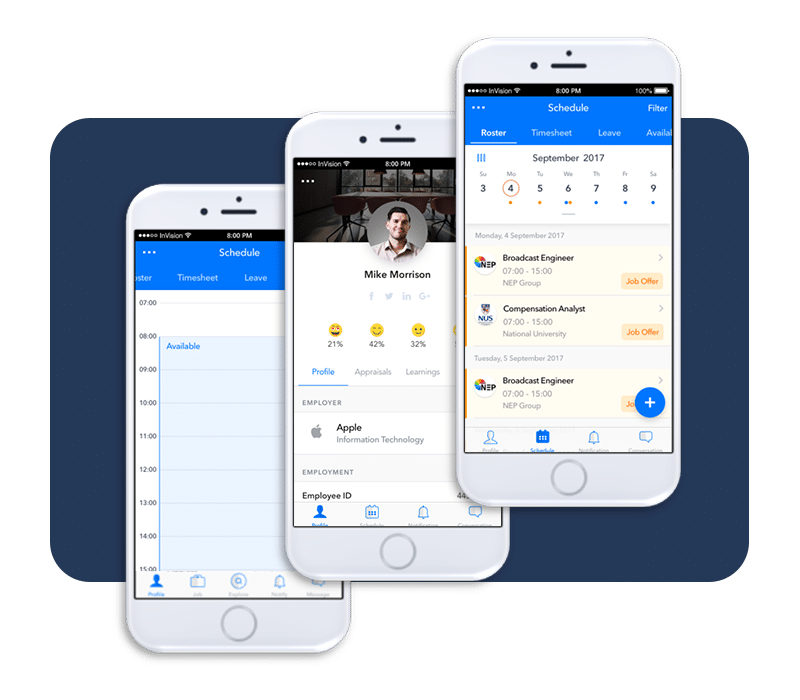 Manage your team, meetings and rosters while you're on the go.
We understand that you're not always at your desk. With a full-featured mobile application for both Android and iOS, you can easily manage your schedules from anywhere.
It's perfect for managers, recruiters and team members to check details or make quick updates as they happen.