Enable a high performing workforce with optimised rostering & enhanced wellbeing
Forecast requirements, compare shifts and set optimised rosters with sophisticated algorithms to do the heavy lifting. Give your team the best chance of success, by ensuring all requirements are filled for optimum performance.
Incredibly efficient scheduling
Transform your scheduling and rostering process with an incredibly efficient system. Simply identify the shifts you need to fill – and leave the rest up to your intelligent software.
Whether you're rostering nurses, distribution centre workers or hospitality staff, use the shift optimiser to ensure efficiency, accuracy and compliance across your scheduling and planning system. Schedule all the staff you need to hit targets, and none that you don't.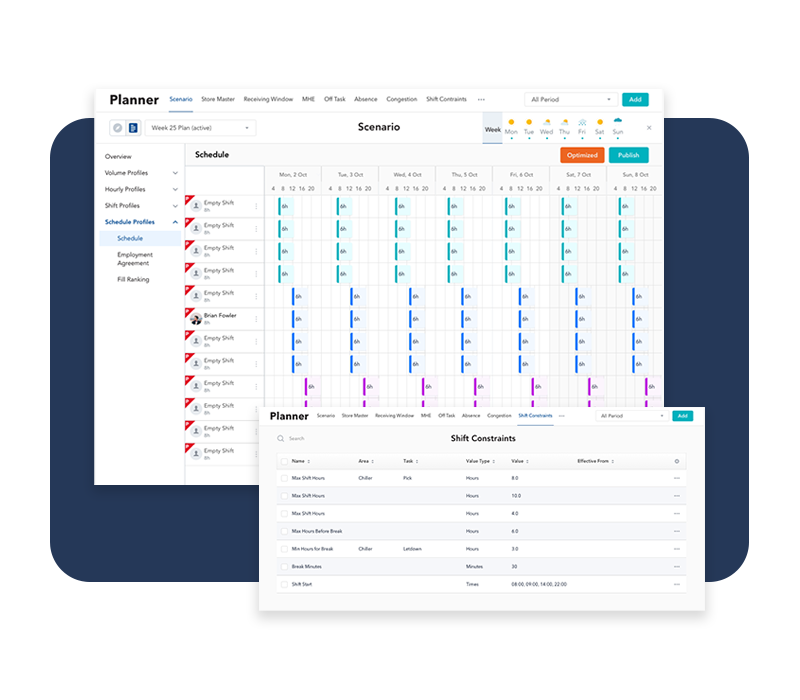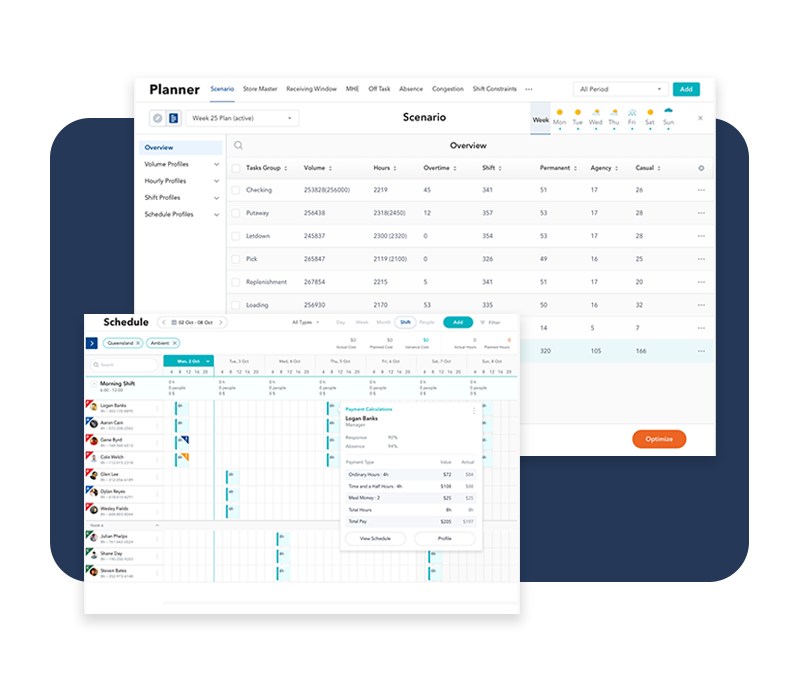 Sophisticated algorithms ensure optimised rosters
It's time to automate your rostering process with sophisticated software taking care of the calculations. Improve efficiency, accuracy and ensure the most successful outcomes for your clients and teams.
Using sophisticated algorithms, Recruit Complete calculates shifts based on factors such as:
Availability
Compliance – including seniority, certificates & qualifications
Potential fatigue scoring
Historical productivity data
Accurately forecast requirements
Remove the guesswork in forecasting your roster and shift requirements. Suitable for teams of any size, in any industry, accurately forecasting performance and requirements provides managers with the knowledge required to plan effectively and ensure KPIs are met.
Using historical data, your optimiser will determine what's required each time, to ensure the right staff are consistently on hand to achieve targets.
Factors considered include:
Unplanned absence
Employment agreements
Workers off task
Shift constraints
And more!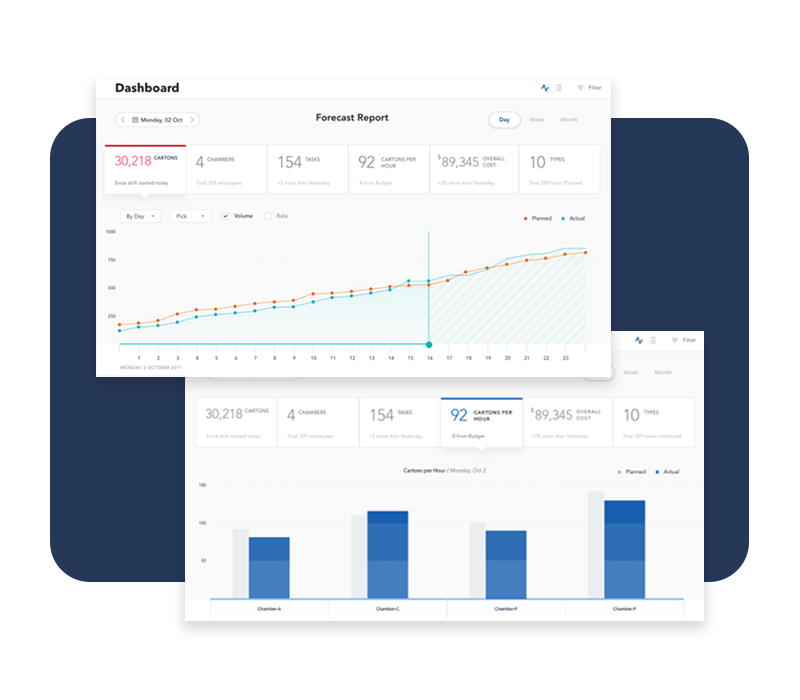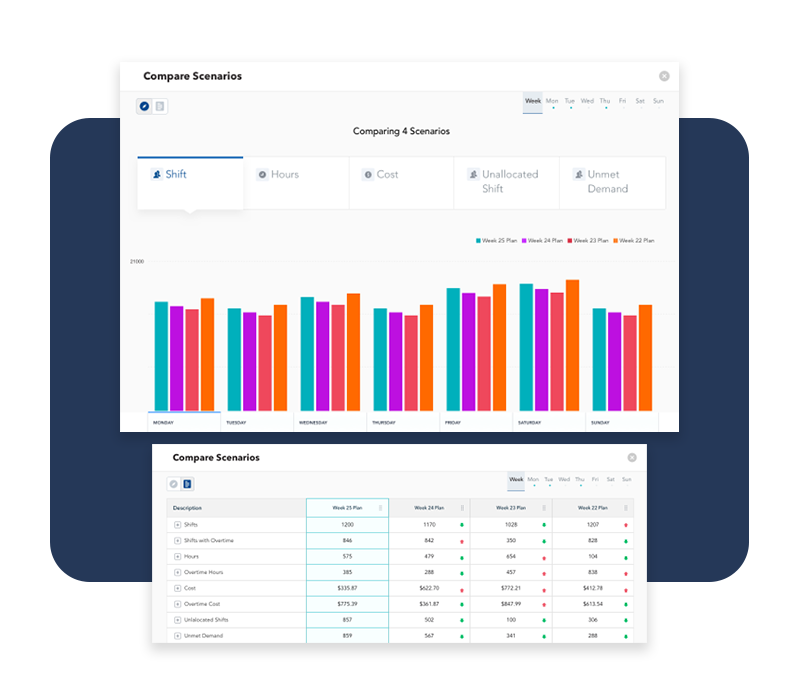 Compare scenarios and select your preferred team
Whether you're hiring and placing candidates to achieve picking and performance targets across a warehouse, locum nurses to support a hospital during peak periods, or both permanent and casual retail staff, the shift comparison ensures you plan to create an optimum outcome every time.
Set your roster, targets and constraints, forecast and compare results before publishing each schedule. Only taking a few clicks to view, compare and choose each optimised shift, you're in complete control of the roster and its outcomes.
Look after your team's wellbeing with fatigue management - Coming soon!
Enable proactive management of all team members, including their wellbeing. Manage their fatigue levels to ensure health and safety standards, productivity and general wellbeing requirements are all met.
Plus, with their wellbeing considered and catered for in each roster, employees are more likely to be happy, motivated and engaged – which can only lead to better performance in the long run.
Everyone makes mistakes, but fatigued workers are significantly more likely to do so. Ensure your employees are set up for success, and reduce your business' risk with effective fatigue management.