Save time and ensure consistent outcomes with an efficient, automated system.
Consistent processes create accuracy and efficiency across your recruitment management system, ensuring reliable and professional service delivery for both candidates and customers. Take advantage of automation and preconfigured application and assessment templates, to automatically screen and move applicants through your pipeline based on their responses. Save even more time by automating communications relating to each stage – all from the same place.
An automated system, from start to finish
Reduce error, save time and generate greater margins with an automated process. From customer and candidate attraction through to placement, payroll and invoicing, Recruit Complete transforms your workflow with automation.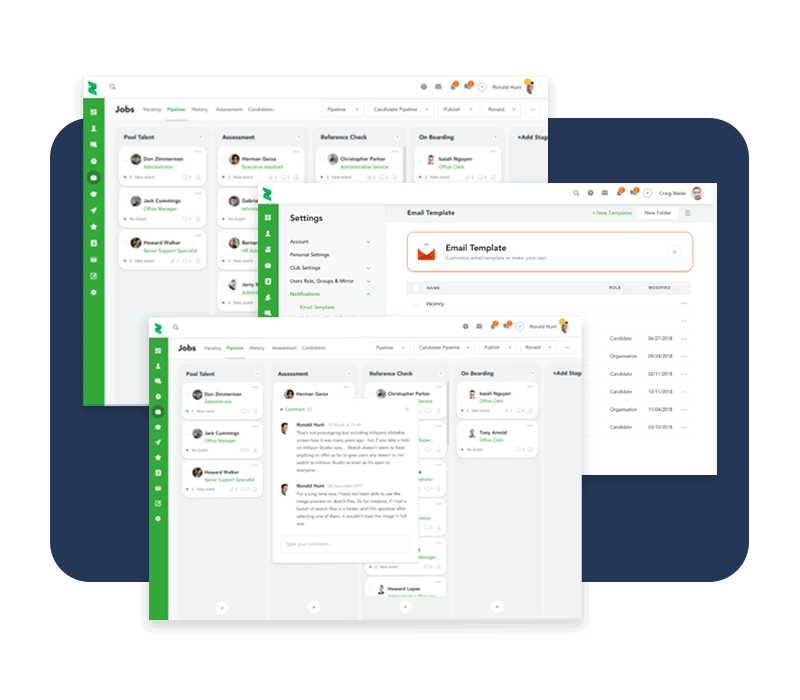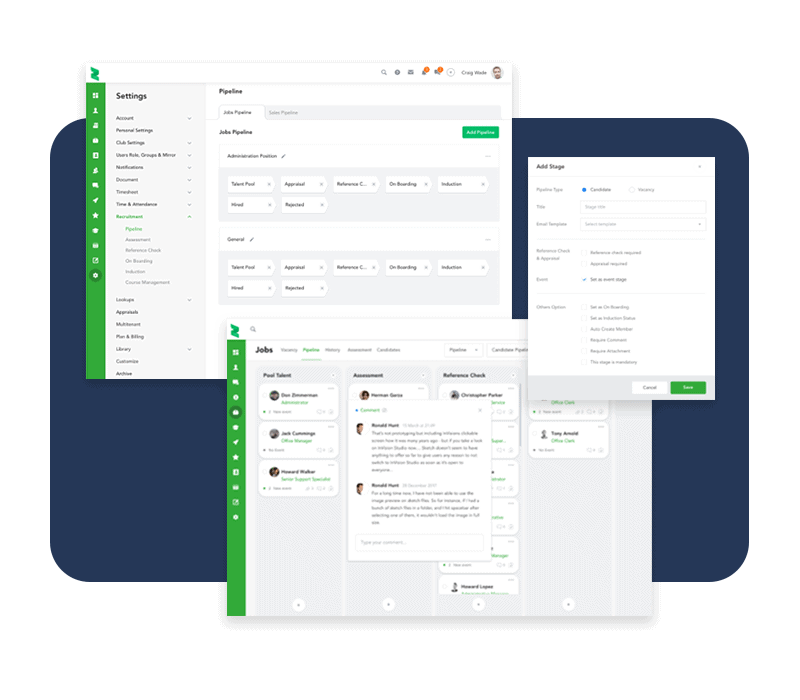 Customise your recruitment workflow
With Recruit Complete's state of the art form builder, you can customise your candidate screening system to suit your unique requirements.
Deliver applications and screening protocols specific to a job or job family, for efficient candidate management – leaving you more time to spend on the most promising candidates.
Automated candidate screening & workflow
Based on individual responses, candidates will be screened to automatically move through your customised workflow.
Automate any number of responses and assessments to filter your candidate list, ensuring you only need to spend time reviewing quality applicants.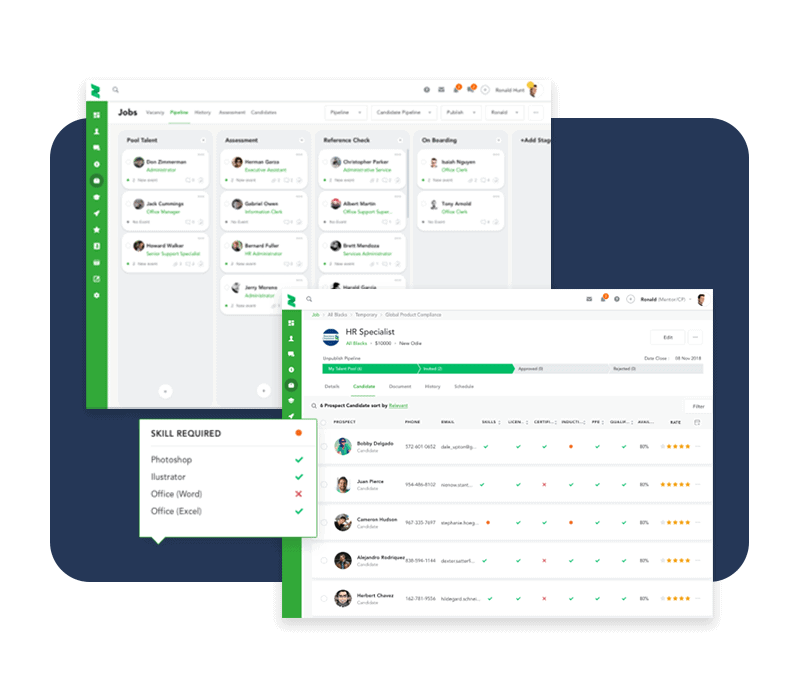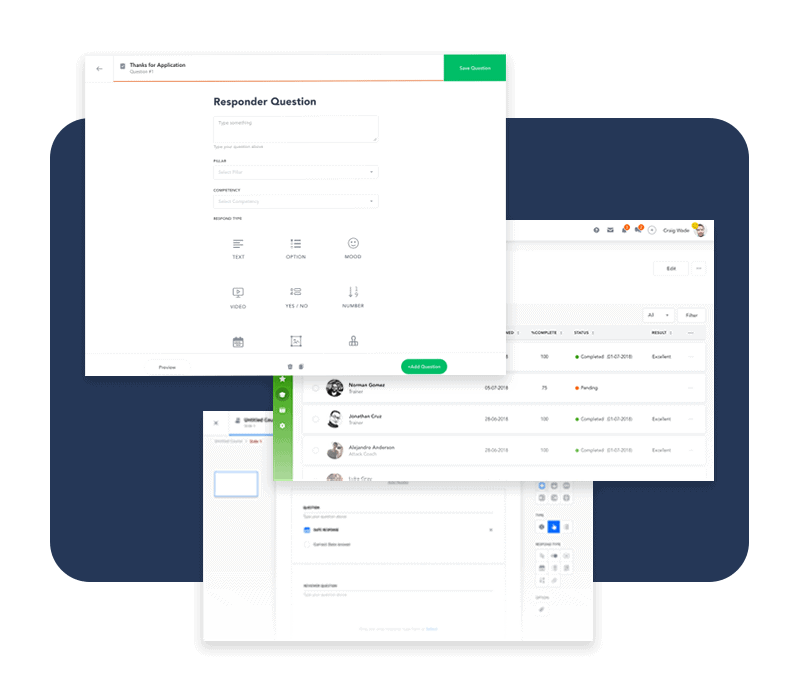 Multiple response types to suit all requirements
There are no limits to your ability in ensuring you select the right candidate, every time.
Create and automate assessments, and capture candidates' responses in multiple ways, including text, voice, video and multiple choice.
Enable multi-factor authentication to confirm authenticity and remove the need for digital signatures for your candidates when submitting all information, assessments and documents.
Efficient, personalised communications
Automate your communications with 'drag and drop' pipelines. It is now easier than ever to provide efficient, professional, individualised communications with your customers, candidates and fellow recruiters.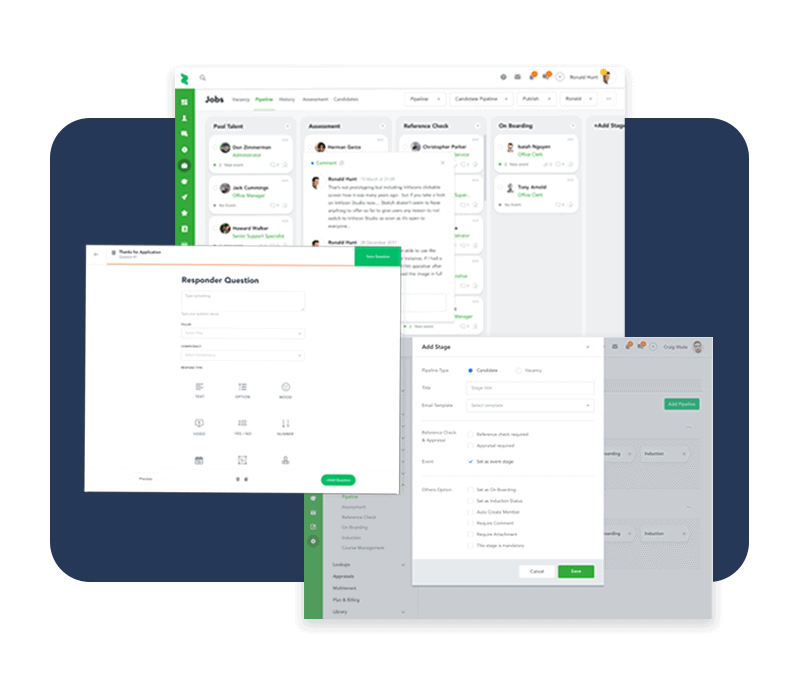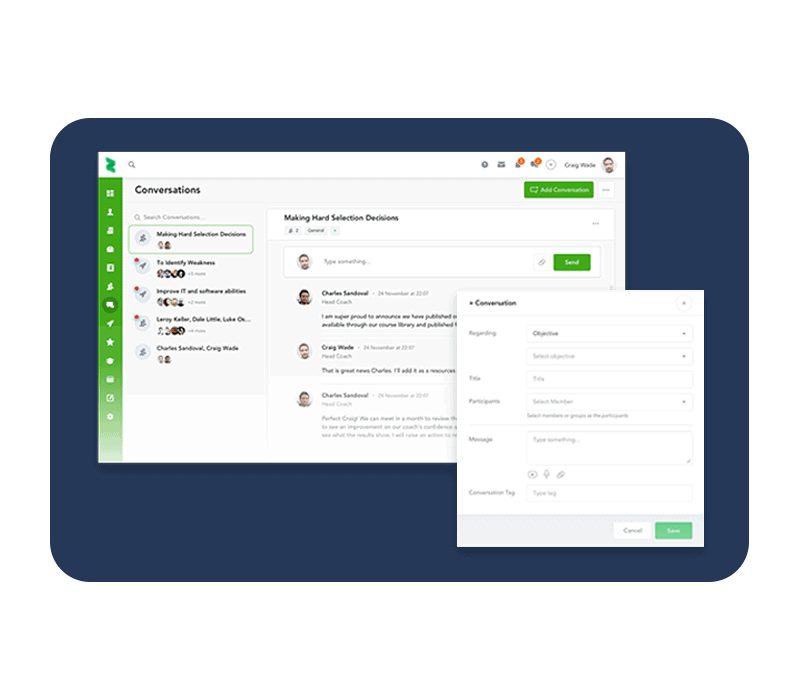 Effective and efficient remote communication
Recruit Complete's innovative 'conversations' module and integration to video conferencing ensures remoteness does not mean a drop in effectiveness and efficiency. In fact, you might notice quite the opposite.