Ensure integrity across all finance & invoicing workflows with automation
With a fully configurable and automated system, consistency can be ensured between all scheduling, timesheet and invoicing processes. Recruit Complete provides a seamless flow from client and candidate attraction, through to scheduling, timesheet approval, payroll and billing.
Fully configurable to suit your business' unique systems
There's no need to compromise anywhere in your Recruit Complete system, with fully configurable workflows and settings to ensure all unique invoicing requirements are catered for.
You're in control of your billing & invoicing system – including the process and invoicing period, how payroll tax is handled, and more.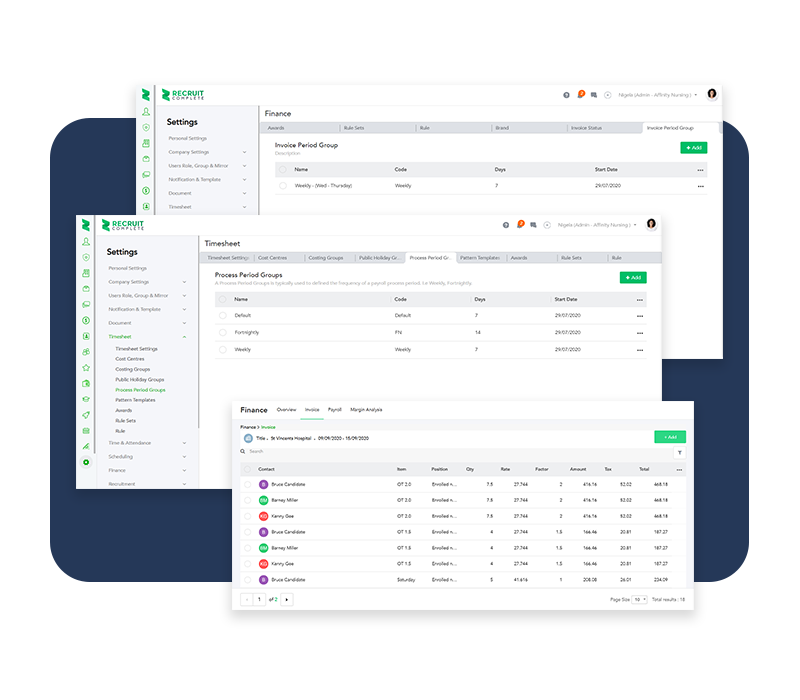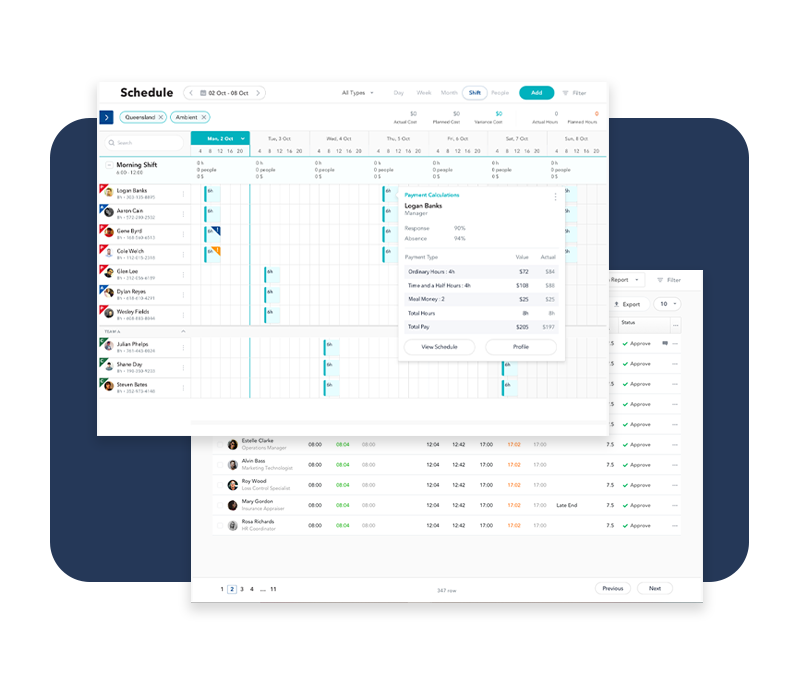 An integrated system
From schedule acceptance to timesheet submission, approval and invoice generation, you can rest assured that all invoicing data is accurate at all times.
By keeping all data in one system, you can avoid costly mistakes and inaccuracies, and provide a consistently professional image to your clients and candidates through all communications.
Plus, you'll save a significant amount of time that is often wasted when switching between systems, double checking spreadsheets and ensuring manual entry is correct.
Eliminate the risk of error
With a consistently accurate and reliable invoicing system implemented, your risk of invoicing error is eliminated.
No more backtracking or wasting time trying to figure out what went wrong. Ensure your business provides a consistently professional impression to all clients and candidates.
Ensure compliance across all invoices, with your automated system handling even the most complex requirements with ease. Plus, you can eliminate the risk of miscalculating awards, with built-in award interpretation within your complete system.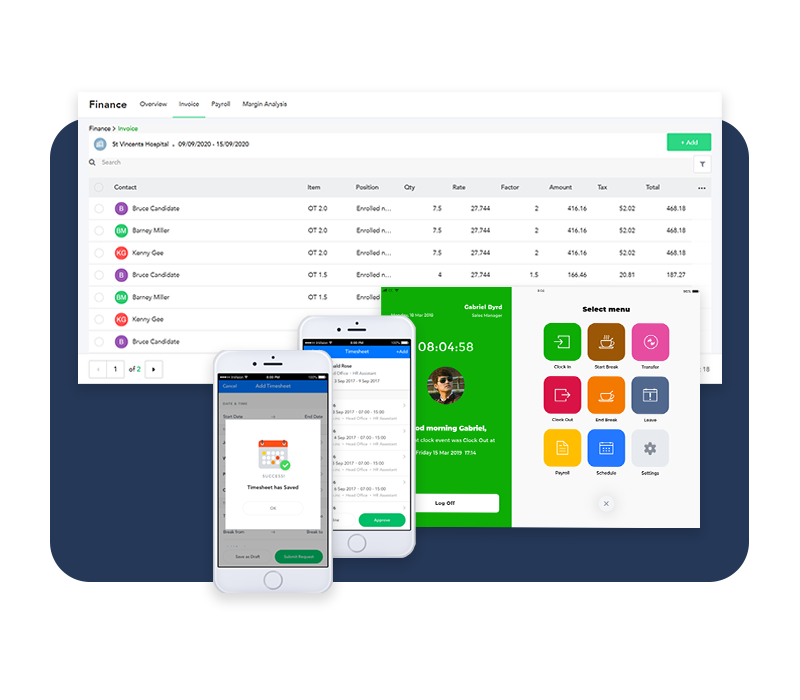 Access any time, anywhere
With Recruit Complete on mobile, you can access all the information you need, approve timesheets and view invoices – from anywhere. Whether you're in the office, working from home or running between meetings, all the information you need is in the palm of your hand.