Keep track of your applicants, from start to finish.
With a simple to use, automated recruitment and applicant tracking process, Recruit Complete makes finding and hiring the right candidates easier. Ensure you have the tools to build and maintain deeper relationships with quality applicants, and create a reliable, high-performing team.
Fully integrated jobs board
Attract the right candidates with a fully integrated jobs board. Including a candidate portal and mobile application, plus Expressions of Interest for constant candidate attraction, Recruit Complete makes it easy to manage your talent pools and stay in constant contact.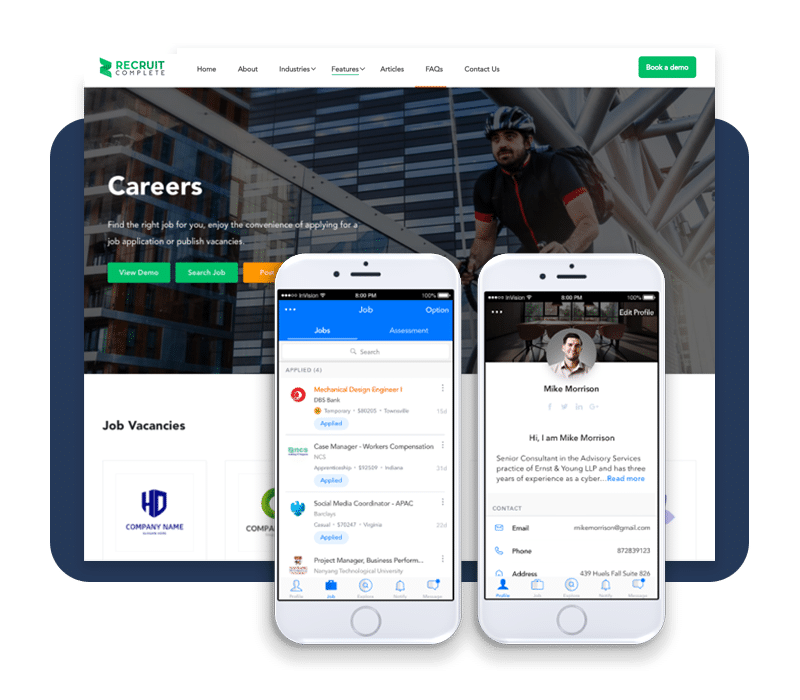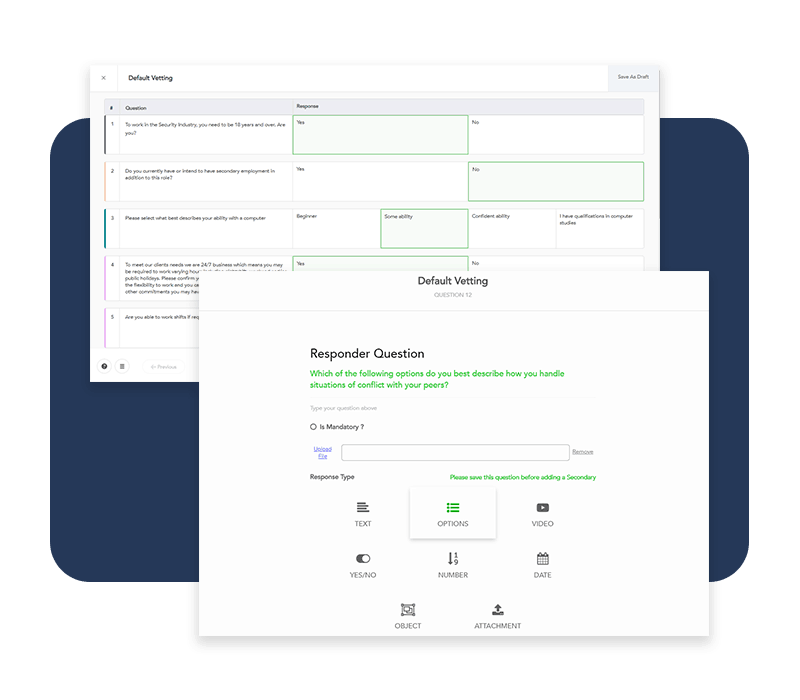 Automated candidate screening and selection
Based on configurable criteria throughout your applicant tracking system, candidates will be automatically selected from their applications, assessments and answers. You'll find it that much easier, and faster, to find the right candidate every time.
Looking to save even more time? Configure automatic reference checks for the candidates that make the cut. Simple.
Easily track applicants' progress
With rich profiles captured for automated matching, and user-definable pipelines by any definition you choose, tracking your applicants' progress and compliance at each stage is made easy.
The customisable workflow enables you to build and maintain deeper relationships with each candidate, with all the information you need at your fingertips.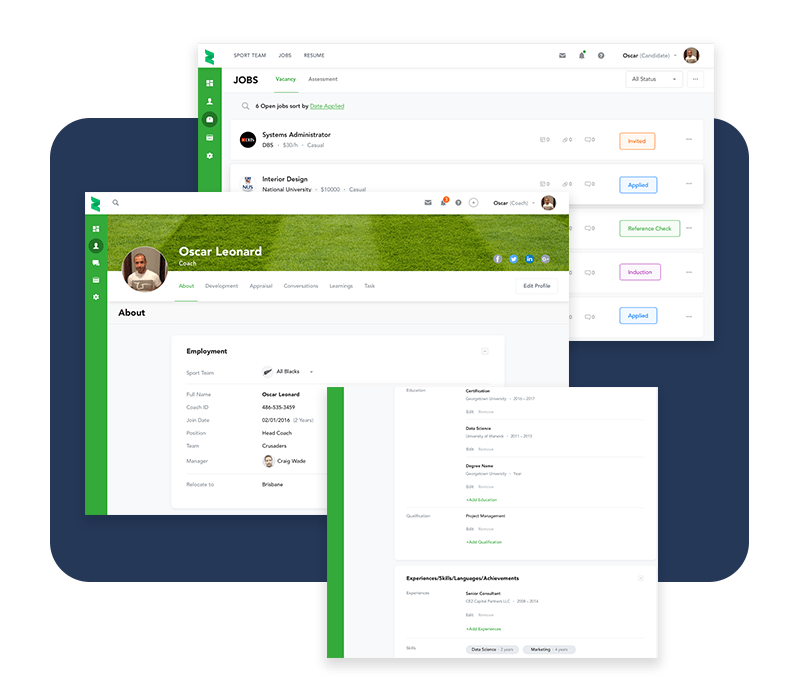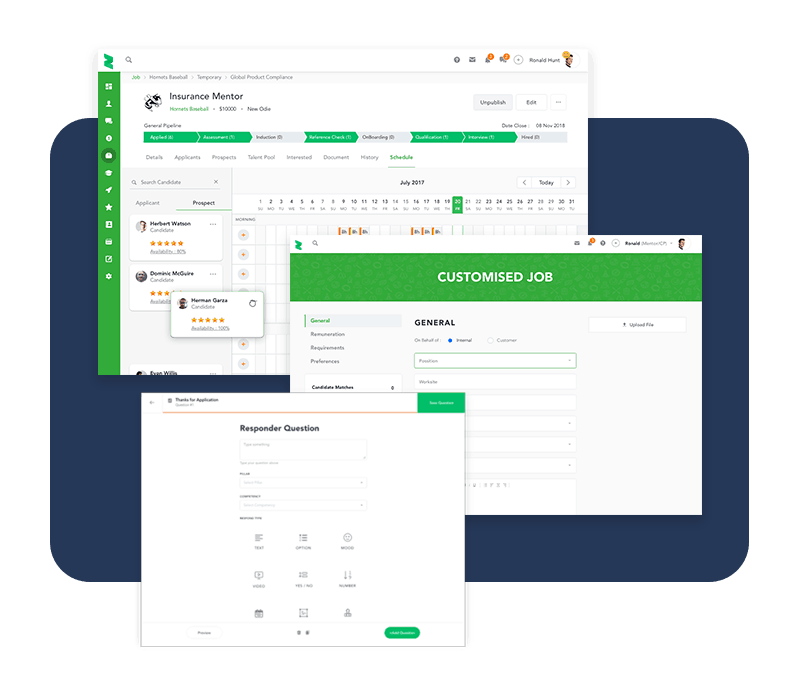 Configurable to suit all recruitment requirements
No longer do you have to fit your different candidates into a single experience. Ensure your candidates are engaged by providing tailored experiences based on specific job requirements.
Hiring for permanent or temporary roles? Configure your workflow to suit yours and your candidates' needs, for every role, including:
Application (with options to choose automated CV or email parsing)
Shortlisting
Interviewing, including video
Employment agreements
Mobile Application for deeper candidate relationships
Always stay in touch with your treasured candidates with Recruit Complete's rich mobile application – for both iOS and Android.
Enable candidates to take control, with individual availability and preferences all feeding into the AI features that support candidate selection.
Send automated invitations through the mobile app for seamless management of each candidate's placement.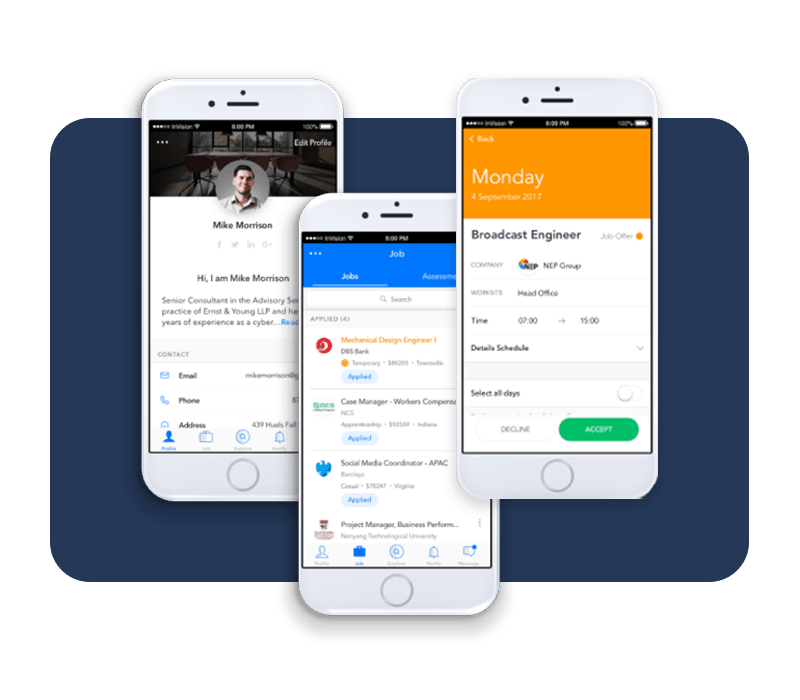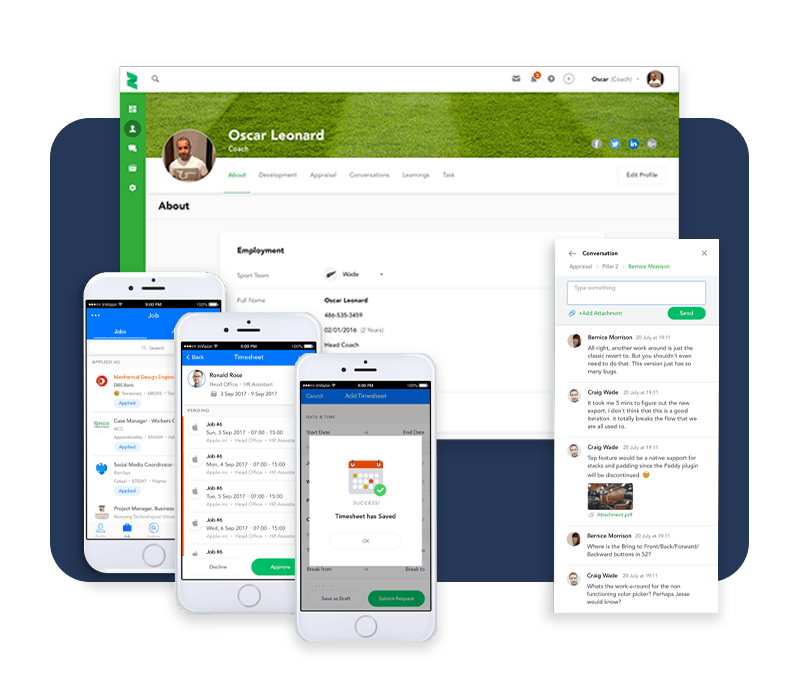 A quality experience for candidates
The candidate experience across devices is enhanced with rich features including the ability to: