Create seamless onboarding and induction processes.
Set the tone and ensure you always start on a good note with new recruits. Automated tasks and detailed role-specific workflows guide your new employees through their initial training and induction. Ensure all compliance requirements are met, and provide an excellent first impression while you're at it.
Configure role-specific workflows
With fully configurable pipelines, it's easy to ensure your new recruits understand their jobs, requirements and tasks. Simply set up role-specific inductions and let Recruit Complete take it from there. Don't leave people guessing – set expectations and enjoy seeing more confident, motivated and happy employees from the get-go.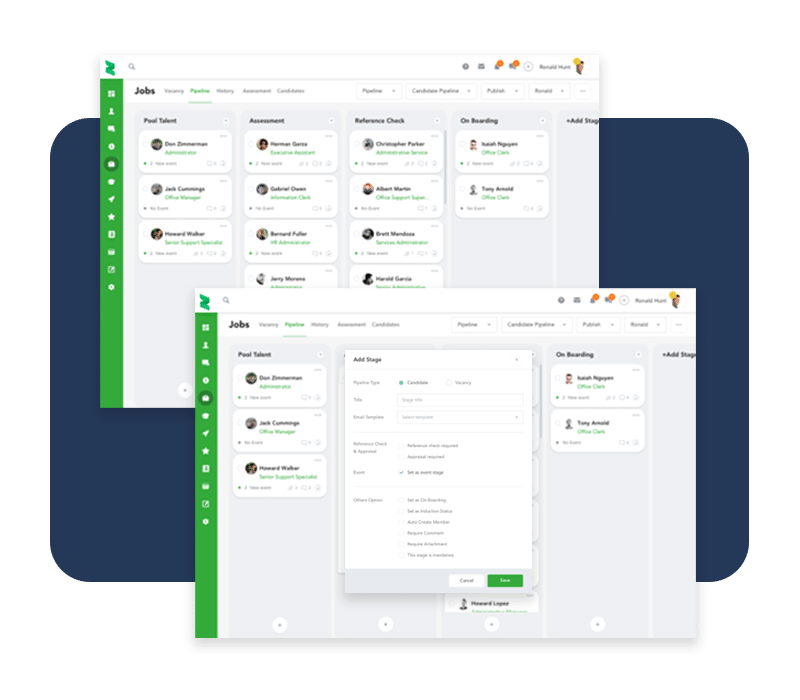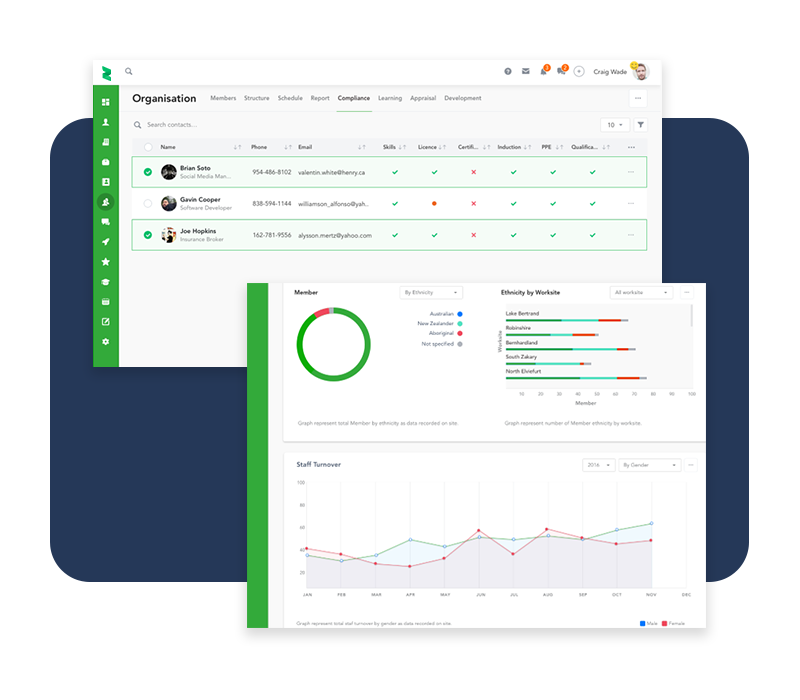 Ensure all compliance requirements are met
It's simple to ensure all requirements are met before new employees get started. There's no need to get caught out again, especially when it comes to compliance, with Recruit Complete. Easy to understand displays and graphical reporting ensure you can stay up to date and act quickly on areas that need to be addressed.
Keep track of all documents in one place
Ensure compliance, consistency and accuracy across all important documents, including employment contracts, policies and procedures within your Recruit Complete system.
With quick and easy access to your files at all times, and mail merge functionality to save time and reduce the risk of error, document management is simple, efficient and stress-free.