Introducing Recruit Complete's new CEO!
Hi everyone,
I'd like to take a moment to introduce myself.
My name is Daniel Glynn and I have recently been appointed as the new CEO of Recruit Complete, having taken the reins from our founder, Donald Hastie.
I've been part of the BlueSky Creations group since 2013, which Donald continues to run, and which Recruit Complete is a part of. I'm already very familiar with Recruit Complete, having been in the role of Head of Development since 2018, and working closely with Donald along the way.
My background is in software development, having been in the industry for 18 years. What I have is a passion for building great software and solving complex problems. That's why I love working at Recruit Complete.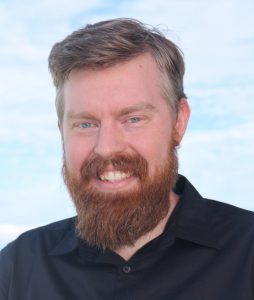 Since working with Donald, I've learned a significant amount about the Recruitment and Payroll industries from him. I was honoured when he first raised the possibility of my succeeding him at Recruit Complete.
On a personal note, I'm very fortunate to be in a position where I can continue to have him as a mentor while I start on my journey as a CEO. Donald will still be acting in a consulting role going forward, which allows Recruit Complete to continue to benefit from his experience. Donald's expertise will always be built into the DNA of the brand.
While I was offered the role in February and we announced the change internally at the start of March, we were slightly interrupted during our transition. To say that my transition to CEO has been smooth sailing would be a lie!
The current Covid-19 pandemic has obviously affected every business in some way or another, and we are not immune. While not the best time to start a new role as CEO, it has allowed for extra time for Donald and I to manage the transition (and a few other obstacles) together.
Even in the darkest times, I'm a big believer in finding the positive. Just one of many pieces of homespun wisdom that will be imparted with if you continue to follow this blog.
I'm really excited about the future of Recruit Complete. And I know that we have a great product because I've helped to build it.
I'm also excited about some of our new initiatives, such as this blog that we have been working on for the last few months. I hope that you will follow our updates, as we muse about various aspects of Recruitment, Software Development and Business.
Our journey has only just begun! And I can't wait to see what this year brings for our Recruit Complete team and customers.
Until next time,
Daniel