Stay in the loop, as it happens.
What's happening within your team, business and talent pool? Recruit Complete makes it easy to keep in touch. Receive notifications on all the details you need the most, wherever you are.
Never miss a thing
Stay updated with all the information you need – at all times. Up-to-the-minute notifications ensure you stay in the loop. Including team or schedule changes, in-app messaging & conversations, video calls, appointments and interviews, you can relax knowing Recruit Complete keeps you up to date.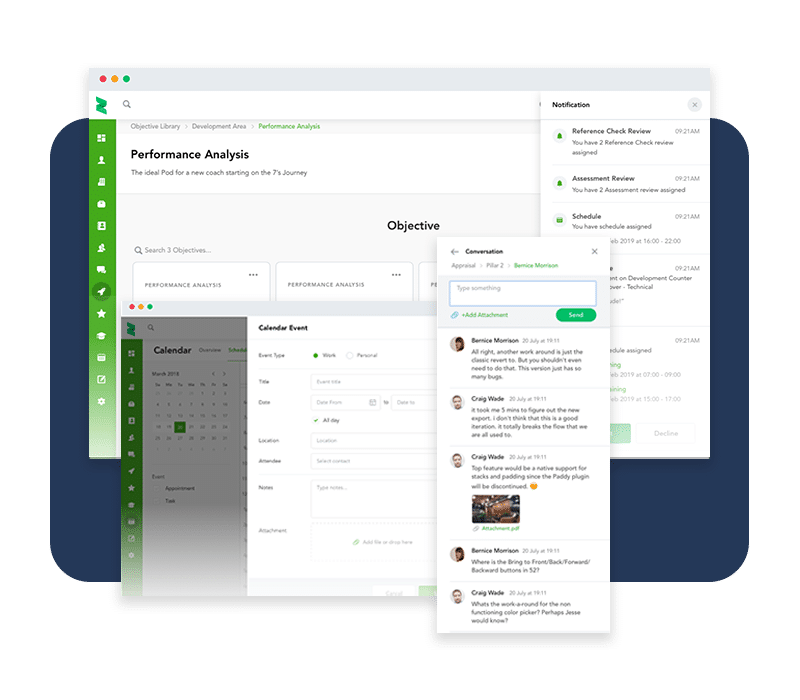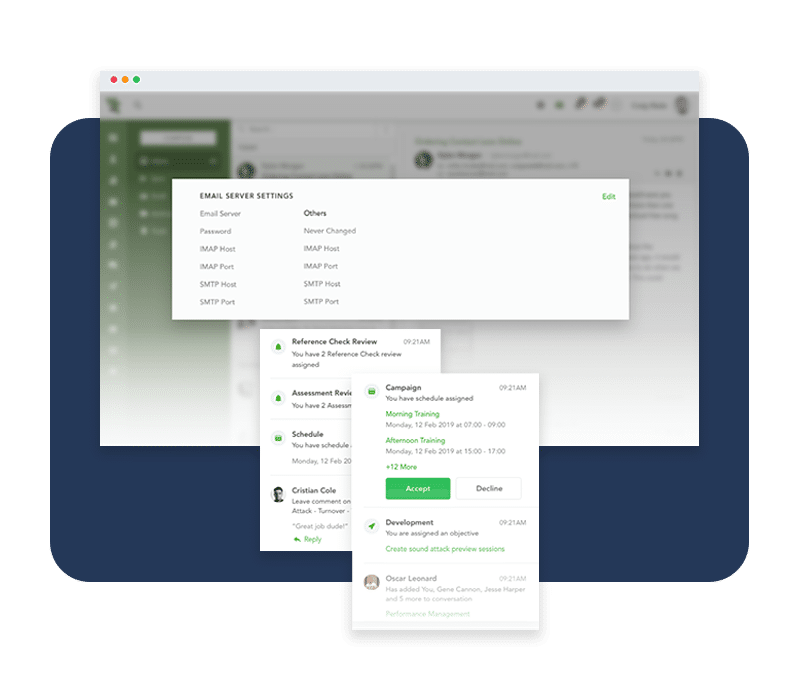 Synced notifications wherever you go
There's no need to skip a beat while you're out and about. Sync notifications and calendar reminders with your email, and enjoy the confidence that you're up to date. Keep up with important events, conversations and meetings while you're on the go.
Take control and respond quickly
It's easy to take action as soon as activity happens, straight from your notifications bar.
Quickly reply to conversations and accept appointments to automatically update your schedule. The notification bar enables efficient management and ensures that you won't forget to action events in the future.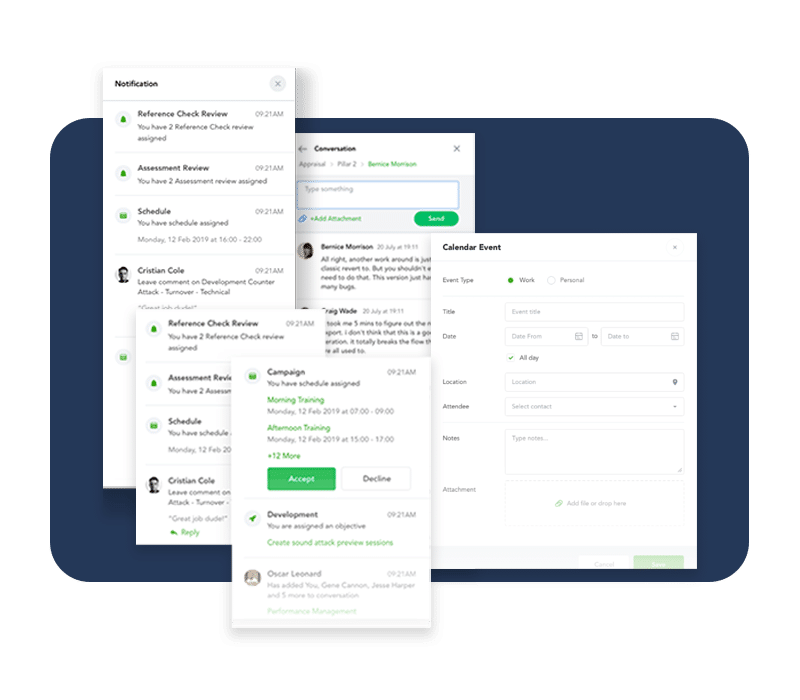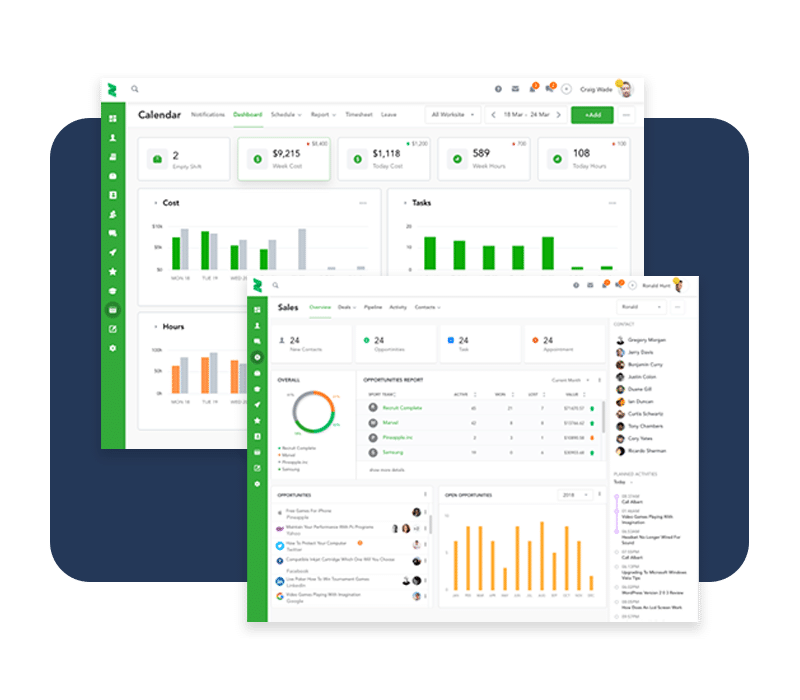 Dashboard displays up to the minute information
Get a clear picture of your business at any time, with an up-to-the-minute display of all the data you need in the dashboards.
Configurable to suit your requirements, these dashboards make it simple to track your team including attendance, cost and more, as it happens.