Timesheet management made simple.
Inefficient timesheet management systems are now a thing of the past. Transform your processes with automatic generation of timesheets, and seamless management directly in the application, with candidate entry and client approval from the mobile app. Eliminate payroll errors, ensure correct invoicing, and save a significant amount of time in the process.
Automatic generation of proforma timesheets
Increase efficiency and accuracy across your entire timesheet management system, with automatic proforma timesheet generation.
Simply create your schedules and let Recruit Complete take care of the rest.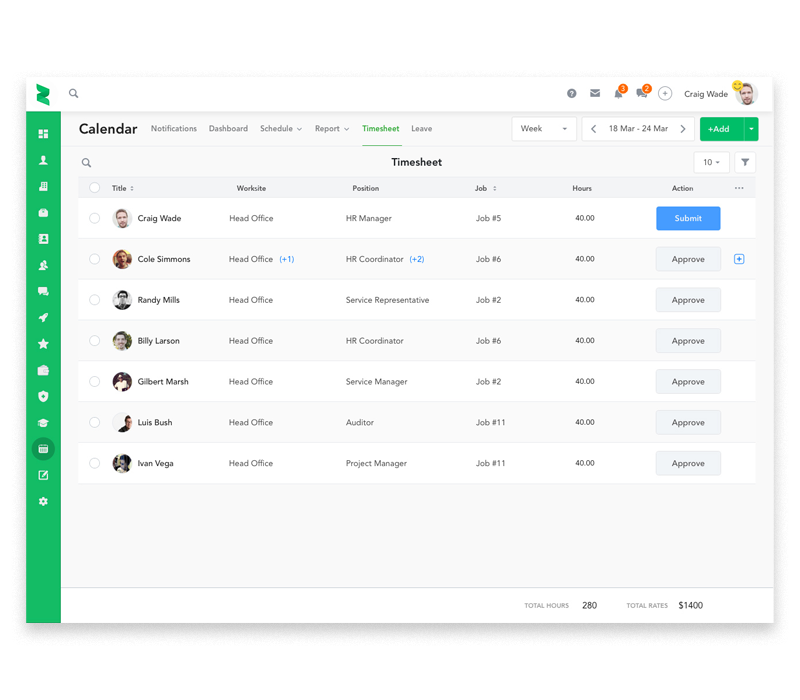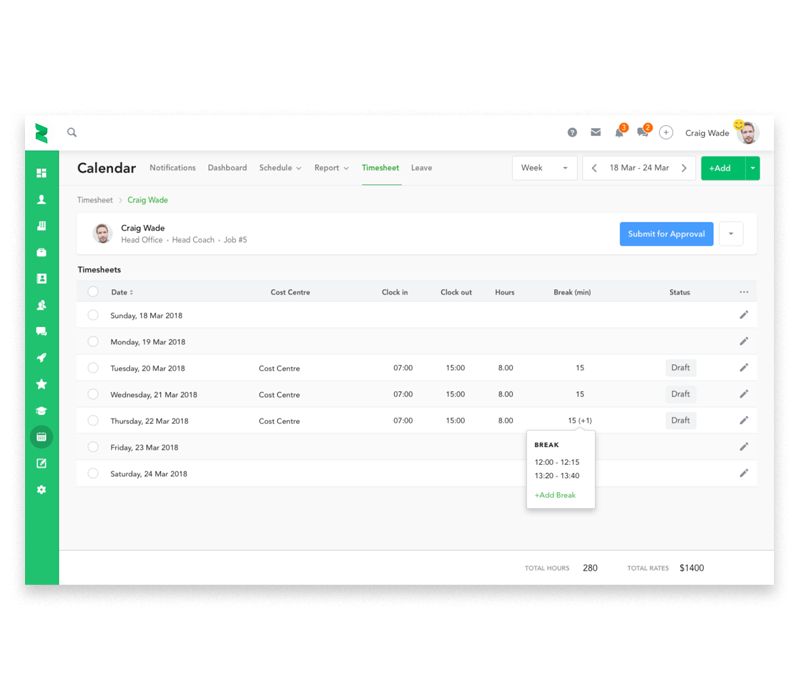 Manage all timesheets directly in your application
Maintain and manage all timesheets directly in your application, eliminating the need for paper timesheets, multiple entry and manual interpretation.
And, with automated award interpretation on timesheet submission, you will remove the need for manual extension of timesheets. Determine the applicable award for each candidate or job and leave the rest to us, with the peace of mind that all invoices are correct and team members are paid fairly – even against the most complex of Australia's awards.
Efficient management from anywhere, with timesheets on mobile
We understand that not everyone's at their desk when timesheets need to be created, updated, submitted or approved.
With full functionality for your candidates and team members to maintain timesheets in their portal, along with client and management approval, we've made it that much easier to manage your time, and your team, when on the go.
Plus, with quick and easy timesheet access on mobile for all team members, there's now no excuse to forget about updating timesheets at the end of a shift.