Build, and keep developing, your strongest recruitment team yet.
Beat the competition with an outstanding team of recruiters behind your business. With comprehensive performance analysis, development and learning features, you're equipped with all the tools to harness every recruiter's potential.
Gain a clear understanding of performance
Analyse your recruitment team's performance across all areas you choose. Track and analyse performance over time – and use this data to your advantage. Identify where your team and individuals can benefit from additional training and development to build a stronger workforce.
Assign courses, assessments and appraisals to better develop the team, and monitor performance in areas such as:
Agreed objectives
Calls
Contacts
Deals
Closed sales
Customer satisfaction
Anything else!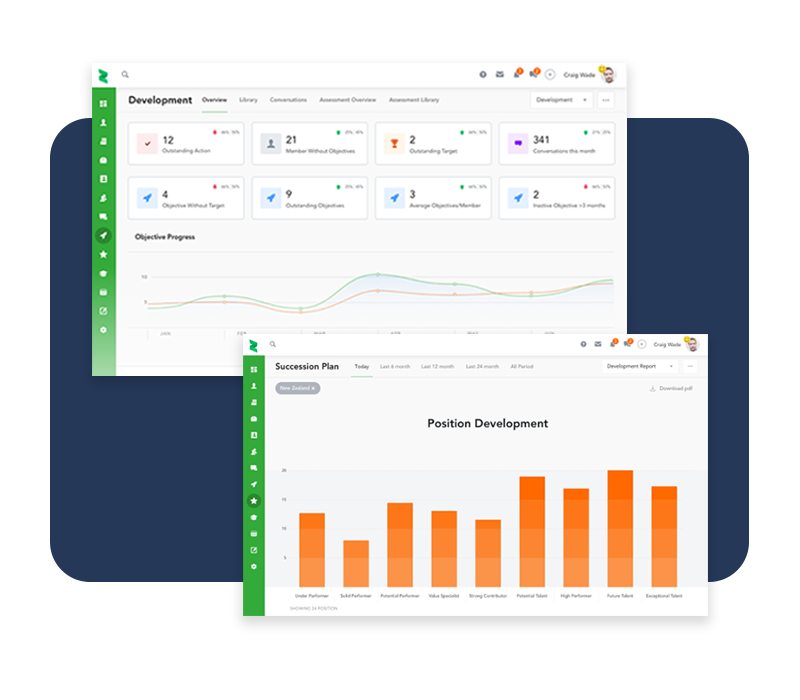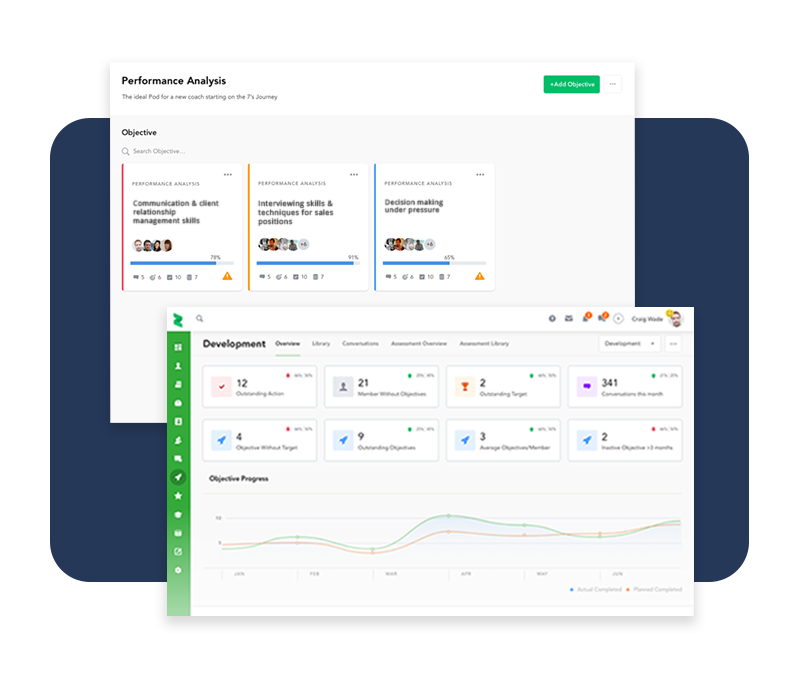 Set objectives and manage goals for all team members
After identifying performance targets, areas for development and training opportunities, set objectives and manage goals for all team members.
See how your team members are progressing at any time through their objectives on your development dashboard.
You're in control of all learning material
With Recruit Complete, you're in total control of your team's development.
Build and save engaging, interactive learning courses to develop your team's knowledge, and assign to all relevant team members. View progress, monitor all results and begin conversations regarding each objective, all within your development section in Recruit Complete, to ensure all team members stay on the right track.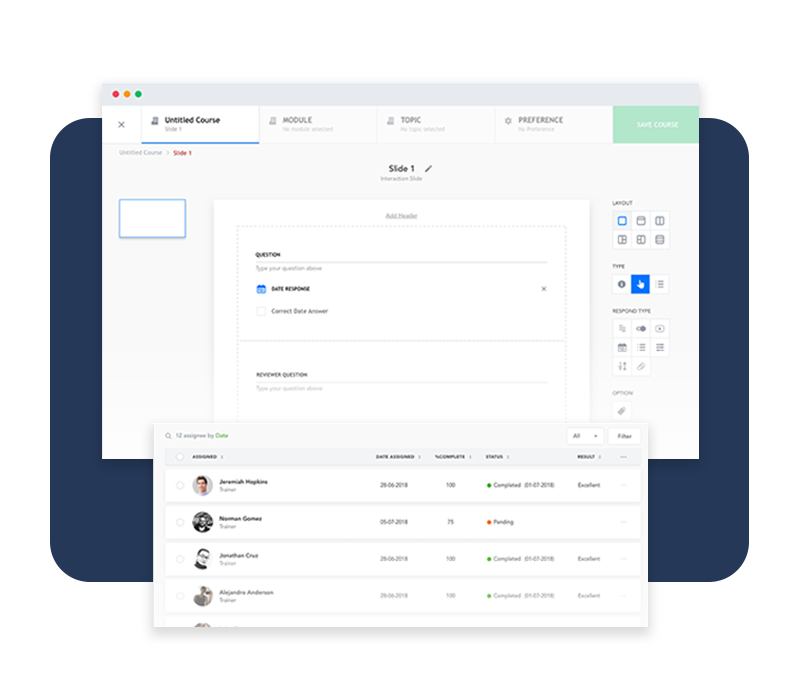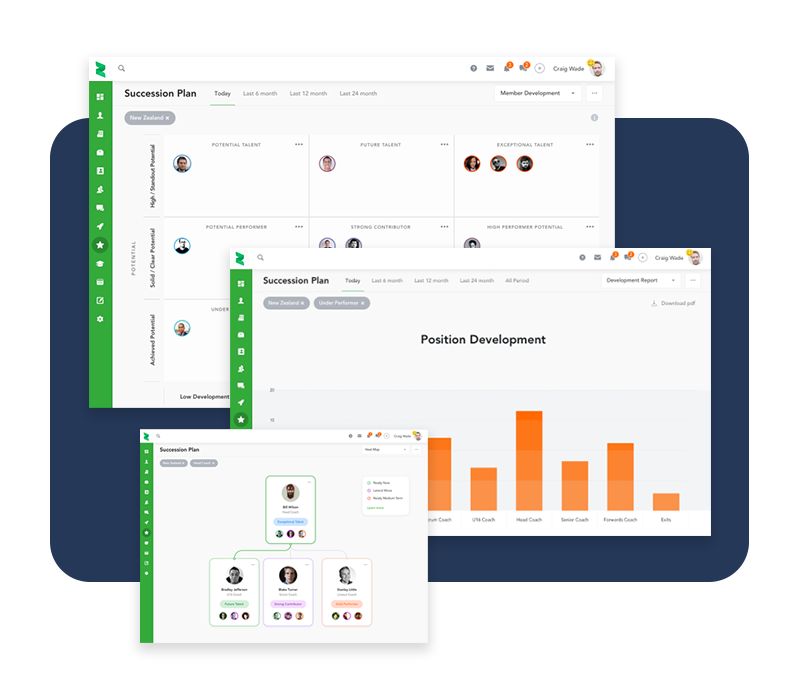 Efficient succession planning
Based on the proven 9-box performance matrix, the succession plan provides an easy to interpret, visual representation of all team member performance.
Drill down to the details to understand the opportunities within your team, with valuable historical performance data at your fingertips for proactive management.
Improve self-awareness with effective appraisals
Maintain a high-performing team with improved self-awareness. Enable team members to effectively self-reflect with configurable appraisals in the traditional 360-degree model, and provide valuable feedback.
Understand opportunities for development and continue to build on each employee's knowledge, ability and confidence. Assign tasks directly from appraisals and continue the conversation with Recruit Complete's own messaging function.