Full Recruit Complete functionality on any device
Enjoy full functionality on your mobile device for seamless remote management of your team, candidates, clients and opportunities. You're in control with the option to choose from standard Recruit Complete branding, or a custom white-labelled app to showcase your business.
Remote management of candidates, clients and contacts
Whether you're working from home, the office, or checking in between meetings, Recruit Complete enables seamless remote management of your candidates, daily workflows, clients and communications.
There's no need to skip a beat with all recruitment and sales pipelines ready to go on your mobile device. Tracking candidates, prospects and clients across all jobs and deals pipelines is simple, leaving effective candidate and client management in your hands.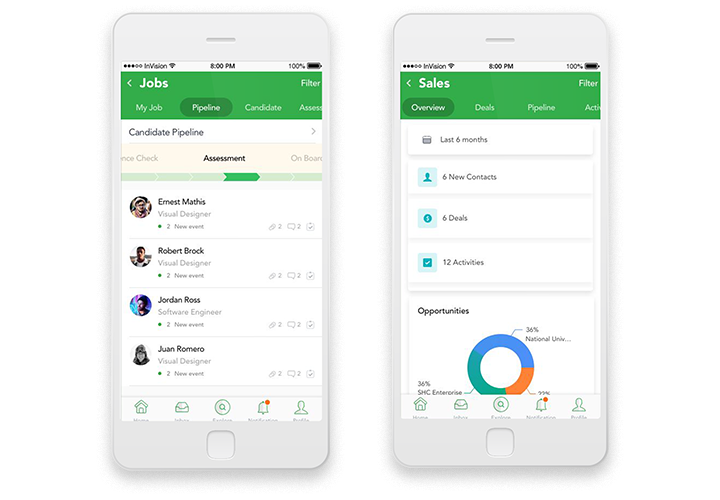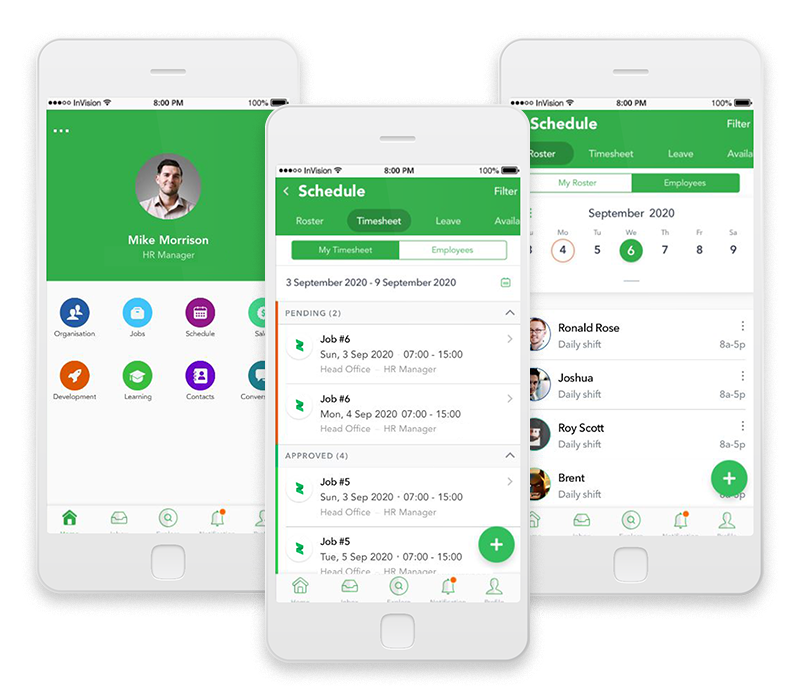 Update schedules and timesheets from anywhere
With candidate and team member logins for entering and managing schedules, availability and more, as required from any mobile device, keeping track of your team is made simple.
And, with easy access to edit or submit timesheets as soon as shifts have ended, there's no excuse for team members to forget to update their details – eliminating hours of wasted time chasing timesheets from team members when payroll comes around.
Managers can also log in to edit rosters, update schedules and view, edit and approve submitted timesheets for any team member while away from the desk.
Custom branding options? You decide.
Providing a seamless experience for all internal and external users, choose from our standard Recruit Complete branding or upgrade to a custom white-labelled app to showcase your logo across all aspects of your client and candidate communication.