Automated, accurate attendance management is here.
Effectively managing your workforce and monitoring attendance doesn't need to be time consuming. Automate the process with an intelligent, integrated system to ensure reliable capture of attendance data, a consistently up to date dashboard, and integrity throughout all corresponding timesheet, invoicing and payroll activities.
Efficient and reliable attendance management
Whether you implement facial recognition for attendance capture or a tablet-based time clock, you can rest assured that your time & attendance management system is built to last, reliable and consistently accurate across all processes.
Integrated with your Recruit Complete system, all attendance data is automatically updated where appropriate to ensure accuracy from clocking in through to timesheets, award interpretation, invoicing and payroll.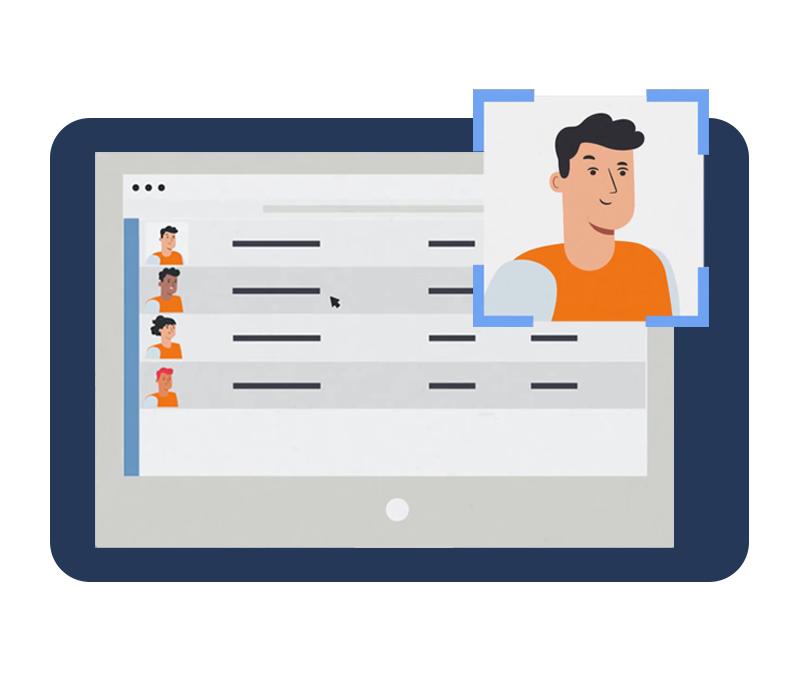 Intelligent attendance management with facial recognition
Improve accuracy, reliability, efficiency and safety with facial recognition time & attendance management. Safer for your staff and business, our no-touch system ensures more efficient, hygienic and safer clocking in and out, every time.
High-speed facial recognition reliably captures attendance as staff walk through the door
Increases efficiency and accuracy by automating timesheet management, with no room for manual error
Reduces cost by eliminating buddy punching (an average employee costs a business 4.5 extra hours per week!)
Safer for your staff with no need to queue or touch the same screen or equipment to clock in and out of every shift
Safer for your business by reducing common high-touch surfaces, ensuring productivity levels remain high, and eliminates time theft.
Tablet-based time clock
Capture attendance accurately and reliably, every shift, with a tablet-based time clock. The intuitive user interface is simple for all employees to use, and automatically updates your dashboard to enable real-time attendance management from anywhere.
The time clock includes:
Automated site-based notifications
Exception management
Costing transfers
Geo fencing for location-specific devices
Online schedules.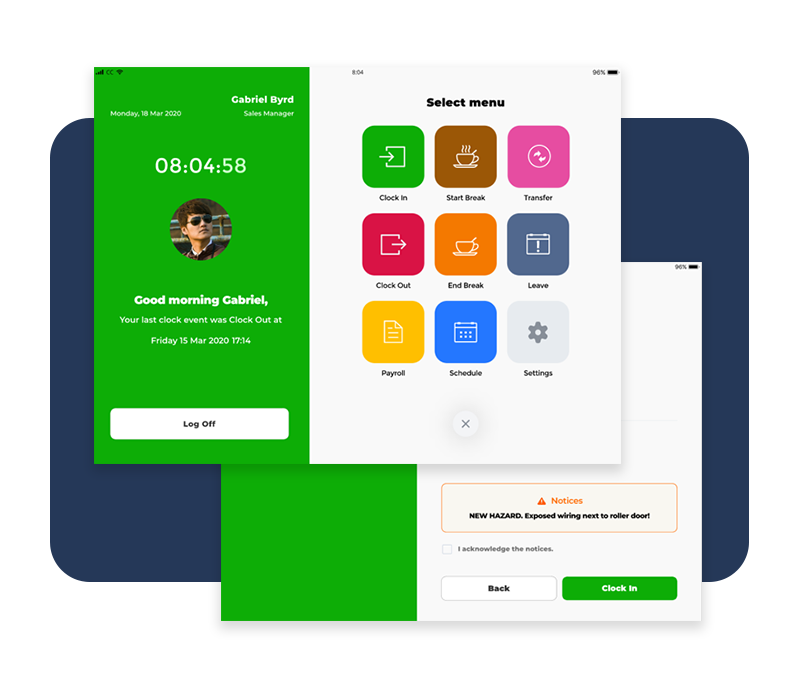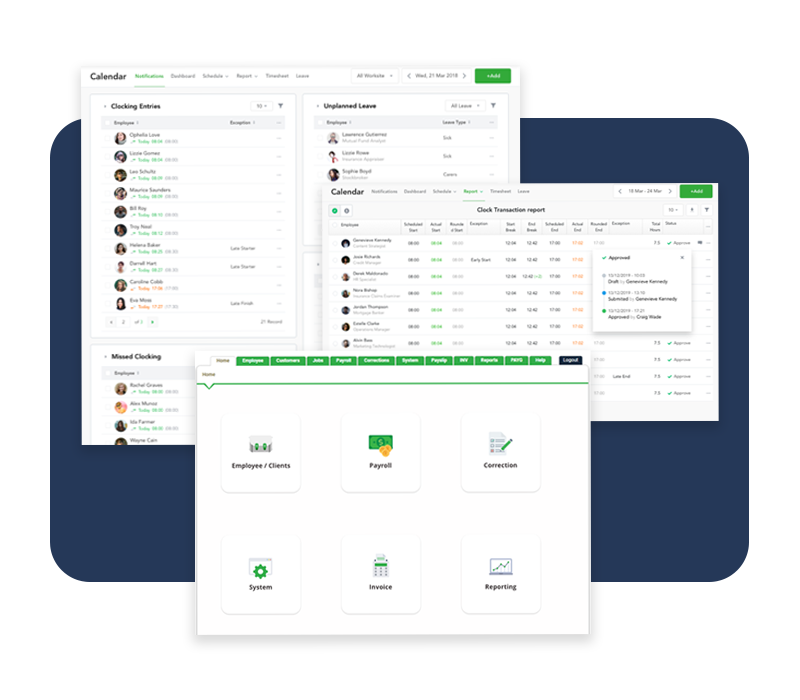 Integrated with your Recruit Complete system
From attendance capture to timesheet approval, award interpretation, payroll and invoicing, automation throughout your system ensures there is no room for error.
Forget double or triple data entry, introducing multiple areas for mistakes. Choose a complete, integrated system for your attendance management and enjoy peace of mind that all relevant areas within your Recruit Complete workflow are updated, accurate and ready to go.
Manage attendance from anywhere
With Recruit Complete on mobile, you don't have to be glued to your desk to monitor and manage your team's attendance. View attendance in real time on your dashboard, and receive notifications for missed clocking in, late starters and more.
Efficient attendance management is in your hands.